Paritetboat
Rusia
Ярославль, ул. Чкалова 2, 150003
company History
for the First time on Paritetboat began in 1998. At this time, the company introduced a glass-bottomed boat Looker, which allows you to monitor marine life, not plunging into the water. Yaroslavl shipyard has developed a unique, having the form of a spheroid with a size of 2 by 3 meters.
Striking design and modern technologies allowed the company in two decades to win international acclaim. The shipyard has an extensive network of offices around the globe, including Russia, the Seychelles, the Maldives, Greece, UAE, Portugal, Vietnam, Fiji, etc.
Status
Today, the company continues to work Paritetboat and offers customers durable boats hydrofoil for commercial and private use.
Manufacturing
the Production capacity of enterprises are concentrated in a small factory, located in Yaroslavl. The company is independently engaged in all project work, develops parts and assembles their own.
as the main material for buildings was selected as aluminum, which provides the strength required for boats with hydrofoils.
Lineup
Model number Paritetboat divided into two lines — Passenger Boats and Yachts. The first series includes models designed mostly for passenger transport and tours. The range of Yachts, aimed at the private segment of the market.
the Shipyard produces >high-speed >aluminum boat >outboard and inboard motor length from 9.5 to 13 meters. For boats characterized by extensive glazing of the cabin and the smooth sleek lines of the hull without sharp corners.
Features
Paritetboat Choice in favor of structures hydrofoil was not accidental. With this type of hull can reduce fuel consumption and reduce the load on the motor. The result is extended service life of the engine, the boat experiences less resistance during movement and can develop a decent speed.
Alineación
Boats with outboard motor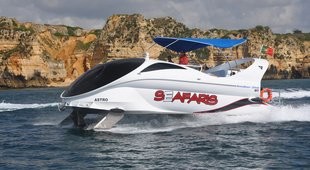 30
Paritetboat Looker 350
Paritetboat
10.20 m
1 sugerencias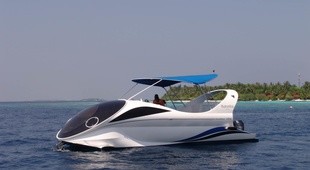 22
Paritetboat Looker 320
Paritetboat
9.50 m
1 sugerencias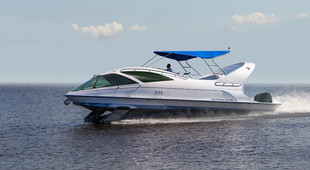 30
Paritetboat Looker 370
Paritetboat
11.20 m
1 sugerencias
Aluminum boats
High-speed motor yacht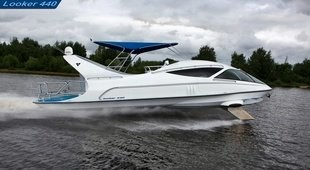 2
Paritetboat Looker 440S
Paritetboat
13.20 m
0 sugerencias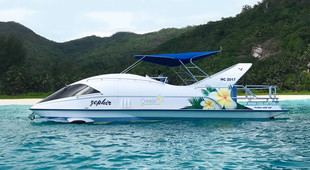 35
Paritetboat Looker 440 GB
Paritetboat
13.10 m
0 sugerencias