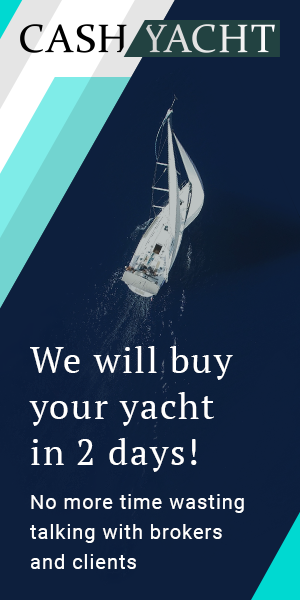 If you are planning to buy a yacht in the USA, 2yachts can offer you a wide variety of proposals for the sale of pleasure boats. Visitors to our website can filter offers by cost, type of yacht, region of sale and other criteria.
Read more
Don't miss it in United States:
Buying a yacht in the USA
When choosing and processing documents for the purchase / sale of a ship, we advise you to trust our yacht broker, because a specialist, unlike the owner, will not embellish the existing condition of the yacht or hide flaws - the reputation in this matter is more important than the instant benefit.
It should be noted that in the United States, yacht prices are the lowest in the world, and recently they have dropped even more due to the economic downturn. If you are an avid fisherman, a seasoned traveler or a lover of new experiences, buying a yacht in the USA will be your best option to make your dreams come true. A specialist of our company will provide you with the latest and most profitable offers for the sale of yachts, and, if necessary, hold tenders with the seller to get the maximum discount on price. Our yacht brokers will take care of the selection of a vessel that perfectly meets your requirements and identifies even hidden flaws, as well as the preparation of related documents.
There shouldn't be any problems with choosing yachts for sale in the USA , however, when buying, you need to pay attention to such a distance as the key ports - if the vessel is large enough, its delivery can be very difficult or even technically impossible. Our company has a large database of both new and used yachts - you can buy a ship in San Diego or Miami on the Florida coast so that for many years you can use it for organizing water vacations without any problems.
2yachts employs experienced specialists, and upon your request, the yacht broker will send detailed photos of the vessel or provide a link to the photos taken by a professional photographer, as well as arrange a survey and arrange payment for the purchase of the vessel in a way convenient for you and much more. We organize professional pre-sale inspection and inspection of yachts, assess their technical condition and draw conclusions about the advisability of buying - you can fully rely on us to buy or sell yachts in the USA .
It is known that in the USA, yachts that are considered to be one of the best in the world have been and are being manufactured - the use of modern materials and technologies allows us to produce high-strength hulls that can withstand the most difficult operating conditions. And if you touch on the topic of comfort and equipment, then you will definitely not find offers better than American yachts. And this is taking into account the fact that the cost of yachts in the USA is much more profitable than in European countries or in other regions of the world.
US Yacht Choice
When choosing proposals for the purchase of pleasure boats in the United States, not only their relatively low cost, but also a large selection of design solutions, finishing options and additional equipment bribes. If you are an ardent fan of diving or fishing, you will surely pick out a vessel for your liking in the US yacht market, but if you are primarily attracted to comfort and luxury, you will come across an impressive selection of beautifully decorated and equipped cruisers, if you prefer a relaxing family vacation, then also finding a suitable vessel will not be a problem. Buying and selling yachts in the United States is a well-established business, and you can choose a yacht for purchase in the United States and be completely sure that the vessel will be serviceable and that its purchase is legal.
A large number of yachting enthusiasts and yacht owners are concentrated in the USA, and Americans are in the habit much more often than, for example, Europeans, of updating the fleet of pleasure boats, therefore there are so many offers to sell used ships in this country. It is very simple to buy a yacht in one of the US ports by contacting the yacht brokers of our company - we can offer a guarantee for serviceability, insurance of all risks and support at all stages of the acquisition of ships.
A large number of proposals for the sale of yachts in Miami - the largest metropolis and port in the south-east of the country, having a favorable position on the Atlantic coast. Before buying, you need to determine the type of vessel (sailing, motor yacht, mega-yacht, cruiser, etc.) and your own requirements for its technical capabilities. You also need to decide for what purposes you will use the vessel - in personal or commercial (organization of yacht rental), the design features and other aspects will depend on this.
You can try to buy a yacht from a private person (bypassing the broker), but then the low cost of the yacht can be offset by additional difficulties. Please note that buying a yacht is already accompanied by significant difficulties requiring knowledge of the specifics of the legislation of the state where the vessel is supposed to be purchased.
When choosing a yacht for sale , make sure that it meets your needs as much as possible and somewhere exceeds your expectations. Buying a yacht is a big deal, and it is not often done. If you do not like something in the ship, be sure to inform the yacht broker so that he can fix it. We wish you an unforgettable aesthetic pleasure from buying a yacht!