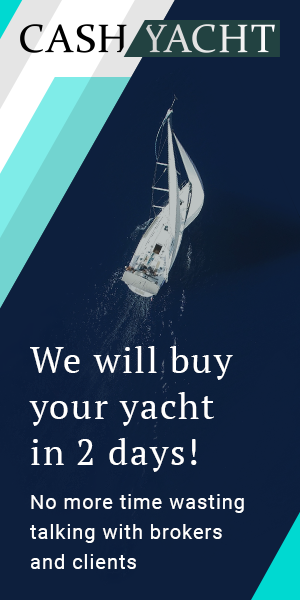 Croatia has long been a unique tourist pearl of the Adriatic coast for all lovers of sea travel. The reason for this was the mild climate, the rapid development of the country's tourism infrastructure and a very good location. Tourists choose Croatia also because here you can find entertainment for every taste and budget.
Read more
Don't miss it in Croatia:
What can surprise you with Croatia
First of all, it should be noted that Croatia is famous for its incredible number of architectural monuments, healing spas, 20 mineral springs (there is even healing oil) and an abundance of insanely beautiful wildlife. Although, wildlife can be called relatively arbitrary, because national parks, the sea and beaches are supported by the state and private investors in perfect condition for a reason. Tourism brings about 18% of Croatia's GNP, which is a lot of money for the country's budget.
Secondly, you must know about the national cuisine and the hospitality of Croats - which of the two is better, you can't determine exactly, because both of them have no analogues in the world. Although, it should be noted that many people compare the cuisine of Croatia with Italian - in local cafes and restaurants you can often find pizza, pasta and various Italian sweets and delicacies. This is obvious, because this whole region is called the Mediterranean and it is not surprising that some culinary traditions are adopted from each other. But most importantly, you must agree that it was delicious and made from fresh products!
On the coast of Croatia, more dishes are prepared from seafood, and if you go deeper into the mainland, meat dishes prevail there. Also, in Croatia you can try many cheeses prepared according to a unique and inimitable recipe.
Why a yacht charter in Croatia is a good idea
It is not surprising that one of the most interesting tourism destinations in Croatia is sea (yacht) tourism - this is the rental of yachts, motor boats and sea catamarans for the weekend or for the week.
The country successfully "stretched" along the Adriatic coast and its water area is more than 33 thousand square kilometers, on which 1185 islands are located, only a small part of which are inhabited.
If you rent a yacht in the south of the country, for example, in Dubrovnik, you can swim along the entire coast of Croatia in a few days , see the indescribable beauty of the Adriatic and accumulate a lot of positive emotions. To travel inland, for example, to the Croatian capital Zagreb, you can rent a car or use public transport.
It is not surprising that chartering a yacht in Croatia has become as simple as ordering a local brandy or wine for dinner (by the way, both are excellent quality in this country). You just need to indicate the desired type of vessel, the number of passengers and the desired date of boat rental - 2YACHTS service will select for you the best offers in any price segment.
You can charter a yacht in Croatia with or without a crew and skipper. If you have an international certificate for managing small vessels - no problem, you are your own captain. Very comfortable to relax with family or friends without prying eyes, agree?
For the convenience of chartering ships along the entire coast of Croatia, marinas and yacht parking were organized. In total, at the moment there are more than 80 of them from Umag in the north of the country, to Dubrovnik in the south. The marinas have yachts, boats and catamarans, which you can rent or buy. Also, owners who do not have the opportunity to do so on their own berth due to its absence moor their vessels there.
If you are traveling on your own or rented yacht, it is advisable to worry in advance about the place for mooring the vessel in the marina of interest to you, because there may not always be free places. It also depends on the overall dimensions and draft of your vessel.
Climate in Croatia for yachtsmen and tourists
Croatia is full of surprises in terms of climatic features. On a fairly small area of the state, as many as three climatic zones:
continental - the northern part of the country;
mountain and semi-mountain - its central part;
Mediterranean - on the coast of Croatia.
Given the peculiarities of the country's location and its relief, in winter the temperature on the coast rarely drops below 0 degrees Celsius, mainly and on average it keeps around +5 degrees. And in the summer there is no excessive heat: + 25 ... + 30 degrees.
Of course, the best conditions for boat trips on a yacht are difficult to come up with.
But for the warm climate of Croatia, it's not only suitable to rent a sailing yacht, in marinas you can also choose: motor yachts, motor boats, sailing and motor catamarans and jet skis.
The choice of a boat for a walk or travel depends on the purpose of the lease and financial capabilities.
Getting there
There are various international airports scattered across Croatia, many a short distance from our yacht charter bases:
Split

Split Airport is the second busiest airport in Croatia, located 24km from the city, in the town of Kaštela.

Dubrovnik

Dubrovnik Airport is located 15.5km from the centre of the city, near the village of Čilipi.

Zadar

Zadar Airport is an international airport serving Zadar, Croatia. It is located in Zemunik Donji, 8 km (5 mi) from the centre of Zadar.