Popular destinations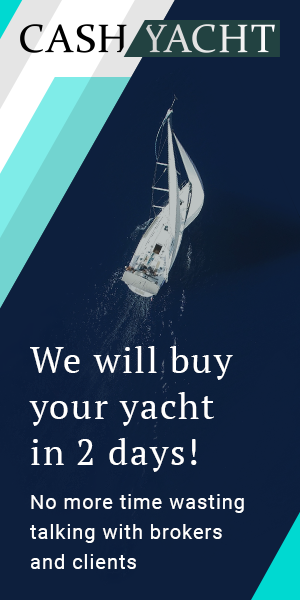 Greece is one of the favorite countries for a beach holiday and making exciting voyages. Charter tourists with special trepidation relate to these places.
Along the Turkish coastline is a huge number of small Greek islands. People come here to enjoy the remains of an exciting centuries-old history and incredible landscapes. The charter possibilities of Greece are truly endless.
Read more
Why Greece is one of the most popular countries for yachting
Greek waters wash a huge number of islands, united in peculiar clusters. The southernmost point of the Aegean is the island of Crete. Each group of islands is characterized by individual features, charm and impressive landscapes.
The most popular are the Ionian Islands, Cyclades and the Argo-Saronic Islands . They are located in close proximity to Athens, the Greek capital. These islands are easily accessible from the Greek capital. No less interesting for lovers of yachting are Dodecanese and Crete . These islands lie outside the main charter routes. The islands are located closer to Turkey.
They come to Greece to:
touch the rich cultural heritage;
become part of the bustling city life;
enjoy the magnificent scenery;
sample delicious local cuisine;
hide from the usual bustle of the metropolis and plunge into self-contemplation.
Greece and its constituent islands open up endless expanses for exciting sea cruises. The country is famous for its limited number of marinas, but this does not make boat trips less popular.
Boat trips
Boat trips in Greek waters have important features. In addition to free parking, excellent wine, excellent and varied food, and a friendly attitude of local residents to Russian tourists can be noted. The starting cost of renting a private sailing yacht pleasantly surprises vacationers. No parking fees are required at the port . There are no additional transit taxes and fees, unlike Croatia, Turkey and other countries.
To qualify for free parking in the Greek port, you must choose a yacht sailing under the Greek flag. Tourists have practically no problems with this, since most Greek charter yachts already sail under the national flag.
If you make a stop in the Greek port, you get the opportunity to use electricity and water. You do not pay additional fees and charges, do not waste time on the preparation of an impressive set of documentation. During the stop you have a great opportunity to enjoy delicious Mediterranean cuisine. They exude incredible aroma thanks to the use of olive oil as a dressing. Greeks add feta cheese, fresh vegetables, seafood and greens to their favorite dishes. The best chefs work in island restaurants. In every Greek institution they cook deliciously, and the cost of dinner will pleasantly surprise you.
Great marinas for yachts can be found in Crete, on Kos and on Lefkada. The main feature of local parking is unobtrusive service. Helpful helpers will not chase you, ready to do all the work for you, but in the hope of reward. The Greeks are helping those who need it. If you can not cope, then the skipper will surely help you out.
Owners of Greek marinas promptly respond to all customer comments and seek to eliminate them immediately. To rent a vessel, at least one crew member has a skipper certificate. Sometimes they are asked to additionally write a statement that you are familiar with sailing ship management.
Weather and Climate Features
Between July and August, strong winds are observed in the Cyclades. This feature can be used to your advantage. Strong winds will help you quickly move between the Greek islands with maximum fuel economy. Air in strong winds does not seem so hot, so passengers on the yacht will feel quite comfortable. If you are a supporter of measured beach holidays, then it is more convenient to rent a yacht on the Ionian Sea. It is famous for its calm nature.
Water area
The Greek water area is the Ionian and Aegean seas. Each of them has specific features. The most successful starting point on the Aegean Sea will be Athens. Maximum comfort will provide marinas on the islands of Rhodes and Kos. In the Aegean Sea in a couple of weeks you can get to any point on the route, and to return back, choose a different path. Most often, yachts sail through Milos, Rhodes, Santorini. Of the 39 islands northeast of Greece, 24 are uninhabited . Among the southern islands, Crete deserves special attention. Here is the legendary labyrinth surrounded by myths about the Minotaur and Ariadne.
Due to the huge number of islands you can make your own unique travel route. The Greek port system is quite developed, so you will never be left without fuel and food.
The water of the Ionian Sea gives its guests a high level of comfort. This sea is considered more calm. Small islands with magnificent vegetation cannot be ignored.