Popular destinations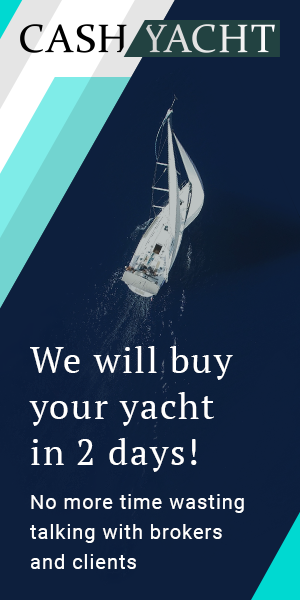 Vodice is a small resort town in southern Croatia. Here, the breath of antiquity and modern buildings, the possibilities for outdoor activities and solitude in nature are fancifully combined.
Read more
Once a former fishing village, modern Vodice acquired the features of a significant tourist center. When planning to buy a yacht in Vodice, contact 2yachts professionals - we are sure they will choose for you what you like at a cost and will meet your ideas about comfort when traveling on water.
Sights
The best attractions in Vodice are:
Beautiful 19th century church on a hill - Our Lady of Carmel Church;
Fortress Rakitnica Fortress;
15th Century Parish Church of the Holy Cross - Church and Parish of St. Cross;
Fortress St. Michael's Fortress;
Country Villa Dalmatian Ethno Village;
Family Winery Rak Winery;
Sokolarski Raptor Center Natural Area;
Winery with excursions - Baraka Winery;
City Hall Town Hall Sibenik;
Beach Beach Hangar.
Local beaches are small pebble, diverse and very picturesque. Worth a visit is the local ACI Marina Vodice Yacht Club, restaurants serving traditional Croatian cuisine and private quarters with holiday apartments.
Yachting in Vodice
There is everything for active recreation in Vodice - sunny weather most of the year, clear sea, beautiful parks, developed tourist infrastructure. Mooring in Vodice is possible on the territory of the ACI Marina Vodice marina with 382 marinas for ships up to 25 m long (parking costs start from 136 Euro per month). The nearest marinas to the city:
DANUVIUS MARINA DOO 2 km west of Vodice with 220 marinas and 50 places for storing ships on land;
Marina Zaton 5 km east with 30 marinas for ships with a maximum draft of up to 3.5 m;
equipped Marina Mandalina in Šibenik, 9 km southeast with 350 marinas up to 75 m long and with a draft of up to 15 m.
If you are interested in selling yachts in Vodice, contact a yacht broker. Examples of responsible brokers in Croatia are AYC FLOTA DOO (Vodice), ULTRA (Split), AQUATORIA YACHTING (Pirovac), SUNSAIL BROKERAGE - CROATIA (Primosten) and DALMATIA YACHTING (Murter).