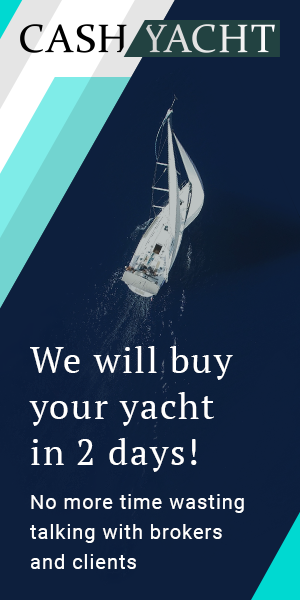 Trapani is a charming city by the sea, which is located on the west coast of Sicily. It is located right on the southwest side of the mainland in the Mediterranean. Trapani is located approximately 370 km from the western part of Taormina and approximately 400 km from the northwestern part of Syracuse along the Tyrrhenian Sea.
Read more
Today, this "old" city is a favorite vacation spot for lovers of yacht rental, as well as the main tourists who spend their holidays in the Mediterranean. Trapani is known in tourist circles for its ancient amenities, relaxing warm climate and amazing charm.
Holiday on a yacht in Trapani
The fame of Trapani borders on myths. Nevertheless, this idyllic city is known as an ideal sea destination where a quaint fishing village receives a significant number of tourists and yachting enthusiasts who spend their Mediterranean holidays. Before becoming a significant destination on the tourist map of the Mediterranean, Trapani was originally known for salt, fishing and tuna . This city is also famous for wine and olives. Today Trapani produces more wine than Tuscany, as well as Hungary, Chile and Austria.
Trapani is an important maritime destination for experienced sailors and other yachting enthusiasts due to its strategic position in the western region of Sicily. In fact, Trapani is the only major port in this region, and this is the main reason why we observe the intensive movement of sailors, both commercial and tourists, who come to this island most of the year.
When you spend your Mediterranean vacation in Trapani, be sure to check out the popular attractions on several islands in the immediate vicinity of the island, including Sardinia, Aegadian Islands and Tunisia. In addition, you should also check out popular attractions and attractions located within the country. Of course, your stay in Trapani will not be complete if you do not try the local treats and delicious recipes that are served in various restaurants and other eating establishments.
Popular sights and important events in Trapani
There are many important attractions that you can explore and discover on the island. Trapali boasts a rich collection of fine coral , which are on display at the Pepoli Museum. In fact, the city became popular in the 16th century thanks to its highly skilled coral craftsmen.
Once you arrive in the city of Trapali, the first thing you should do is to visit the famous Corso Vittorio Emanuele street, the old main street of Trapali. This narrow side street is strewn with several old baroque churches and buildings. These include the 17th-century Jesuit Church of Colechio and the Cathedral , which was built in the 17th century. This impressive structure contains several important funerary structures, as well as a crucifix, which bears a strong influence of Van Dyck.
In the Jewish part of the old city you will find the 16th Century Giudecca Palazzo , which is a popular attraction in Via Giudecca . This important landmark of the city has strong elements of the Spanish plateau.
Indeed, there are many reasons why you should spend your Mediterranean vacation in this picturesque Italian city. If you want to experience and enjoy an authentic Italian holiday, then you must include the city of Trapani in your itinerary for rental yachts.