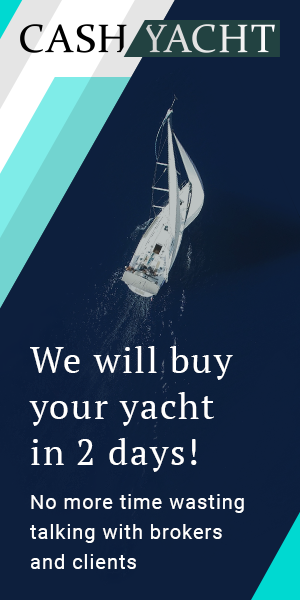 Italy's excellent location makes this country attractive for sailors. The coast of Italy is washed by five seas (Adriatic, Tyrrhenian, Mediterranean, Ionian and Ligurian). Boat rental in Italy is especially popular in Sardinia, Naples, Sicily, Venice, Genoa, Tuscany and Liguria. Favorable natural conditions and well-equipped marinas attract boaters who come to a sunny country from around the globe. Unique Italian resorts are popular all over the world. Italy is the original. Everyone wants to see a beautiful country with its vast cultural heritage and try Italian specialties such as pizza and pasta, as well as drink Sicilian orange juice.
Read more
The Italian city of Gallipoli is located at the southern tip of Puglia (Puglia) in southeastern Italy. Gallipoli is a popular fishing port and beach spot on the Salento Peninsula . Although it is popular among Italians, it is not very well known among tourists, and therefore you can enjoy a more "authentic" Italian holiday.
Gallipoli Old Town
The old city is located on an island connected to the mainland by an arched bridge dating from the 17th century, and is characterized by a combination of buildings that date from several different eras and cultures. The plan of the old city, with many narrow and winding streets, recalls the Islamic style and dates from the period of Moorish domination in about 900 AD.
Gallipoli New Town
Corso Roma divides the new city into two parts, which are called Cirocco and Tramontana. This part of Gallipoli is characterized by numerous tourist services and buildings of modern construction - one of the most famous is the "glass palace" (also known as a skyscraper), built in the late 1970s. Gallipoli has two ports, the fishing port being the oldest . Located next to the Greek fountain, it extends for about 50 meters.
There are several marinas / sailing clubs with moorings for visitors. One in the southeast corner of the commercial port (expensive), and the other immediately behind the commercial port, but still partially protected by the harbor breakwater. Swimming in southern Italy means getting stuck under an Italian boot, literally. When you are sailing in Taranto Bay and you look at the map, you will find out why Italy is often called the big boot ... what you can expect in this area is an almost square pool surrounded by Italian land on three sides and the Ionian Sea on the fourth, SSE side. Ancient Greek colonies were founded in this area, so Taranto and Gallipoli should be on your list of required visits when sailing along this route.
Gallipoli in the Italian Gulf of Taranto got its name because of its beauty. Greek Kallipolis means beautiful city. The way it is. Founded by the ancient Greeks as part of their colony of Great Greece, Gallipoli has always been a safe haven and an important base for Ionian sailors . Gallipoli, along with its beautiful harbor and historic city center, remains as beautiful as it has been for centuries.
Yacht Charter in Gallipoli
The commercial port of Gallipoli is located north of the old city and is protected from the north and east by breakwaters. Your yacht can be placed on the part of the pier, reserved for leisure and transit yachts , managed by Bleu Salento srl.- a company through which you can reserve a place. The berth is equipped with outlets for fresh water and electric current digital and terrestrial satellite television outlets, and minor repairs can be made in the workshop in the service area.
You don't have to worry about your Kiel, as the port depth varies between 5 and 15 m, while there is enough space for some 160 yachts up to 30 m LOA. The approximation should be reported on radio channel No. 16.
The second option is to moor your yacht in Gallipoli at the Darsena Fontanelle SAS, where you can place about 120 yachts from 5 to 18 meters. This marina is located in the East, outside the trading port. Darsena Fontanelle is less convenient than Bleu Salento Gallipoli, but this marina is equipped with a slipway, tourist elevator, service area, open storage, and highly professional and experienced staff offers full service and repair for your yacht.
In addition to historical sites, beautiful beaches and the romantic atmosphere of the old Mediterranean city , Gallipoli offers a lot of entertainment in the evening and at night.