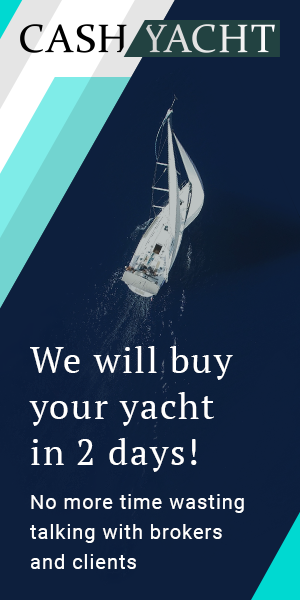 Yacht charter in Pontevedra is your chance to organize an unforgettable cruise on the waters of the Atlantic. You can rent catamarans, sailing boats and motor yachts from us at competitive prices. Just select the desired dates, port and type of ship for renting a yacht in Pontevedra , the system will select the most suitable offers for you.
Read more
Pontevedra is a gulf town on the Atlantic coast with several equipped marinas. According to legend, Pontevedra was founded by Teukr - one of the heroes of the Trojan War (Praza do Teucro Square was named after him). The name of the city was assigned to him by the Romans, and in translation meant: "Old Bridge". Since the late Middle Ages, the city is the largest port of Galicia. The historical center has retained its former importance and there really is something to visit.
Sights
The center of the city is Prasa de Peregrina Square, which houses the Church of Santuario de la Peregrina. On the Rua Peregrina square, the Capela da Peregrina church is located in a rather interesting shape. The main town square - Praza da Ferraria, is located right there, nearby. In Pontevedra, you should visit the Monastery of St. Francis, medieval buildings on Rua Figueroa, as well as the small square Praza da Verdura, which houses the market. Pontevedra can serve as a starting point for routes to the resorts of Sanxenxo, to the south coast - Praia la Lansada, Praia Melide and others.
Arriving in Pontevedra, you should definitely visit the Basilica of Santa Maria , Piazza A Ferraría (furnished with old buildings) and the church Virgen Peregrina. The ruins of the temple of San Domingos have a sarcophagus, the grave of a knight Tristan Montenegro and stone-clad emblems of aristocracy.
Pontevedra is a quiet and friendly city where everyone will find something to their liking: in the city it is not customary to sit at home, and locals spend time with pleasure, relaxing on the expanses of the coast and talking with visiting tourists.
Preferred leisure parks are Alameda, nearby Vicenti Gardens and the Palmeras green area.
Climate and weather
Summer in Pontevedra is exceptionally mild, with an average temperature of +25 degrees Celsius. Naturally, on rainy days the temperature can drop significantly, and on sunny days it can rise to +35 degrees Celsius. We can say that the atmosphere is smoothed by fresh breezes blowing from the ocean.
In early March, the city is cool, usually from April the locals start the beach season . Winter temperatures are kept at + 10-15 degrees Celsius, there is never snow here.
In winter, in Pontevedra, you can meet everyone's favorite holidays - New Year, Christmas and Rees Magos. The streets are very beautifully decorated with flowers, which affects the image of the city.
If you are planning a sightseeing tour, the historical center should be the first on the list . There are a large number of cafes, restaurants and entertainment venues, as well as hotels for any wallet. If you plan to relax on the beach, you should choose hotels west of the city. The cost of hotel accommodation starts from a few tens of euros.
Beaches
Local beaches have a special appeal due to the unique views that open from them. Chancelas Beach is 9 km from Pontevedra, its length is only 200 m and it is distinguished by fine sand. Covelo Beach is well protected from wind and waves, as is Laño. Fine sand beaches are Xiorto, Areas, Sinás, Silgar, Montalvo, Major, Portocelo, Mogor, Aguete, Loira and Agrelo. Surfers can try their luck in the summer season, when a small wave or professionally engage in this sport in the winter, when the waves reach 10 meters in height.
Kitchen
While in Pontevedra, be sure to try seafood - mussels, oysters, for example. Mussels are prepared in many ways. Oysters are served with lemon and white wine, and a mariscade can only be ordered in one restaurant. Meat lovers can try churraskada , and Barrantes wine with a rich burgundy color can be tasted with meat.
Yacht Charter in Pontevedra
In addition to visiting historical sights and tasting a variety of dishes, in Pontevedra you can successfully visit the Caesrum attraction, play paintball with a team of selected players, take a walk along the Leres River, choose souvenirs, and, of course, rent a yacht.
Renting a yacht in Pontevedra will not cost you much if you book your boat in advance. You can also rent a car to have time to see all the sights of the city. When you rent a yacht in Pontevedra , you can visit the island of Tambo almost completely covered with greenery, as well as other, no less picturesque places nearby. If you need to rent a yacht, you can use the search and contact us in any convenient way - specialists will answer you within a few hours after contacting.